Click To Enlarge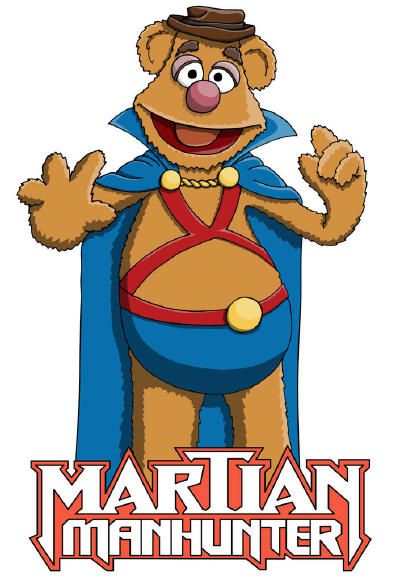 "The seventh in a series of my version of the Muppet's Justice League – Fozzie Bear as the Martian Manhunter, J'onn J'onzz. Fozzie was drawn with pencil on paper, and then inked using a copic marker. I then scan the image onto my computer and use Illustrator to colour between the lines."
There's a whole gallery of the artist's
Justice League of Muppets
, plus a few Avengers. They're quite cute, but I have trouble thinking of a worse mash-up than Martian Manhunter and Fozzie the Bear. J'Onn's more of a Sam Eagle or Statler, right? Even Beaker would be a better fit.