Click To Enlarge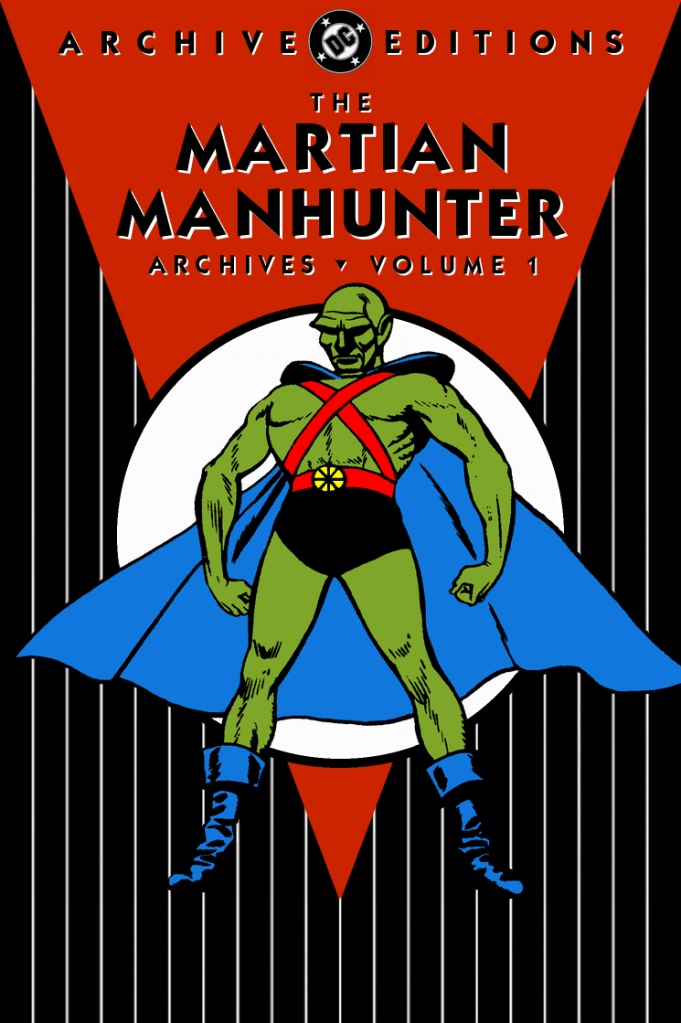 MARTIAN MANHUNTER ARCHIVES VOL. 1




Written by Jack Miller, Joe Samachson & Edmond Hamilton; Art by Joe Certa, Lew Schwartz & Charlie Paris.
While attempting to communicate with alien life, Dr. Erdel's strange experiment had an unexpected side effect, materializing a living Martian in his lab. The shock gave Erdel a fatal heart attack, stranding the alien scientist J'onn J'onzz on Earth. Choosing to use his powers of shape-shifting, invisibility and mind-over-matter for the benefit of his new home planet, the alien assumes the role of police detective John Jones, secretly the Manhunter from Mars. This hardcover epic reprints the original 1950s tales that first introduced the Martian Manhunter, as well as a rare Batman story featuring the forgotten first Lawman of Mars, Roh Kar. Relive the sleuth from outer space's earliest adventures, and meet the Getaway King, Captain Harding, Diane Meade, and Tor the robot criminal from Mars. Over three dozen exciting Alien Atlas adventures are included in this impressive volume, which reprints the Martian Manhunter stories from DETECTIVE COMICS #225-260 & BATMAN #78, with an introduction by Wade Greenberg!

Inspired by "my finally acquiring Kabel, the Archives cover font," Tom Hartley crafted his take on what a Manhunter from Mars DC Archive Edition might have looked like. Two career high points, the late '90s Morrison JLA years and the mid-'00s
Justice League
animated series, passed without such a beast coming into existence. With DC increasingly sidestepping Archive Editions for other formats, and especially with all of J'onn J'onzz's Silver Age solo stories being collected cheaply in two
Showcase
volumes, I doubt this will ever approach reality. Had it been published, I suspect it would have collected the John Jones stories in Detective Comics #225-261, and featured a Michael Uslan introduction that would have compared Manhunter unfavorably to Superman and Batman.
Tom continues...
Even before the Archives program was downsized, this was a longshot. But if such a thing were published, it would include the 1953 "Manhunter from Mars" story from Batman #78, just like the first Showcase Presents volume. That and the John Jones stories from Detective 225-260 would be 226 pages, total. Add the usual 8 pages of front matter (title page, indicia, 2-page table of contents, 4-page foreword), a page or two of creators' bios at the end, and some blank pages, and you have 240 pages.
As for the fake "solicitation copy," I finally added that on March 9, 2010, culling portions of the legitimate copy for
AQUAMAN ARCHIVES VOL. 1
and
THE FLASH ARCHIVES VOL. 1