Click To Enlarge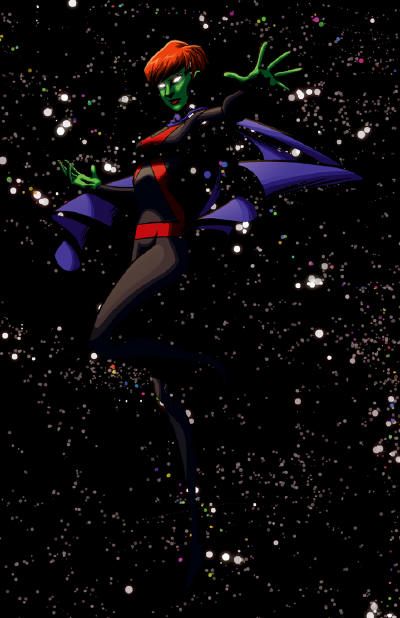 "While watching the newest Young Justice episode with my little cousin this morning, I felt the need to do some fanart of Miss Martian (who is still my favorite character). Throw in some lighting and spot black experiments, and here we are!

This was done completely digitally in about 9 or so hours with my old Wacom tablet.

Miss Martian belongs to DC."