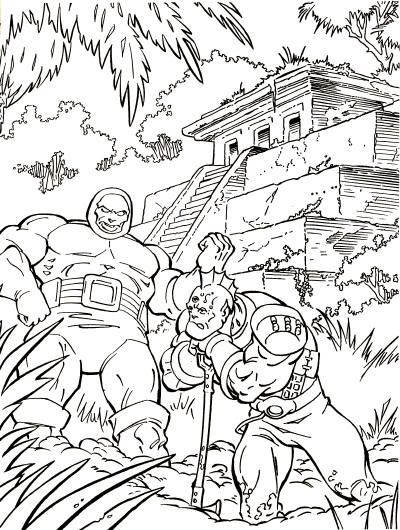 "Hawkman, Supergirl, and Blue Beetle are traveling to find the Ultimate Weapon. Connect the dots to see the shape of the country. Unscramble the letters to find out its name.
Hint: This country's culture is a mixture of many cultures, including Olmec, Mayan, Aztek, and Spanish."
-----------------------------------------------------
Folks may be getting bored with the Despero pictures, but you've got to admit that he looks funny as a laborer working for the Big Boss Man. I moved this one up a day ahead of schedule because I've had a busy week offline and decided to swap "New 52's Day" for a long delayed 1980s cross-blog installment of the top cover countdowns for tomorrow...